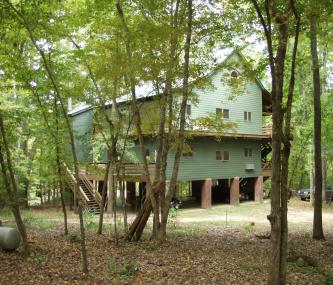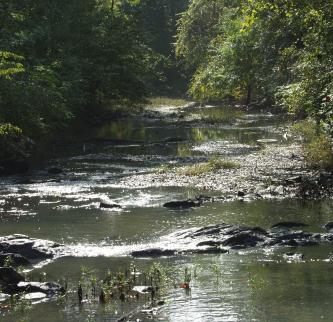 Welcome to The Hermitage at Spider Lily Falls, a place to truly unwind from the cares of the world, a Retreat in the purest sense of the word. Secluded and private, The Hermitage is at the end of a 3 1/2-mile road in the gated community of Trillium Point

                         Click to Enlarge  

where the Auchumpkee (pronounced "Au-chump-kee") Creek and Flint River converge. The Hermitage is located on 19 acres along the banks of the Auchumpkee Creek where all rooms face the falls and shoals and the sounds of tumbling water make you relax, whether you're ready to or not. The House sits on stilts and is located 100 feet from the creek, giving you a breathtaking view. The House is a post and beam timber frame and steel structure built in 1998 located and designed to afford a personnel relationship with the creek and surrounding area. 

The grounds have walking trails along the creek and the creek is a wader's delight with summer's shallow water leaving sand bars as a perfect place for picnics, bird watching or just  reveling in the pristine wildness of it all. We are also blessed with an old-fashion swimming hole that is spring fed so the water is cold even in the heat of summer. For the more adventurous we have canoeing, (2- hour, 4-hour or all day floats) that will provide you with one of the most pristine wild scenic river experiences in the country. Down the road there's a Covered Bridge for the romantic in us all, and a Creek Indian Museum that is as expansive as the Smithsonian. Shopping and restaurants are 20 minutes up the road in Thomaston where you will find the first Cannon ball to be shot at Fort Sumter that started the Civil War. If the long drive has your shoulders tense, then sitting in the falls will take that tension out--a great place to end the day.     

In the mornings, we entice you with a full delicious home-cooked breakfast. Choose from eggs or gourmet pancakes along with fresh juices coffee, or tea. Our breakfasts are made to get your day started right. 

  The Hermitage

at Spider Lily Falls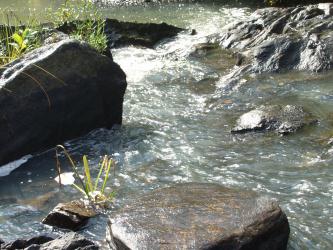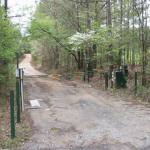 Where the world melts away!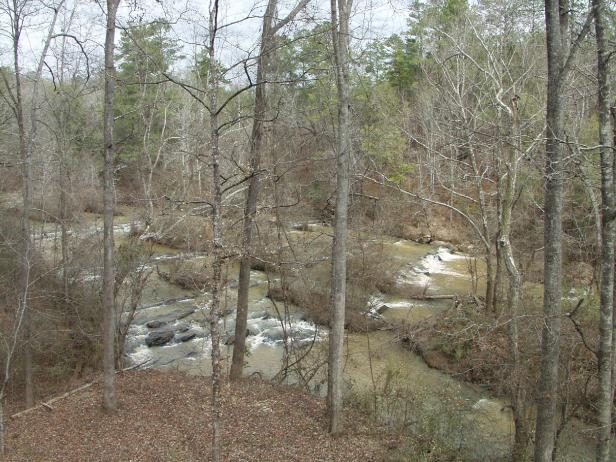 The view from the porch in the winter after a fresh rain. 

    The sound of the falls helps, "The World Melt Away!"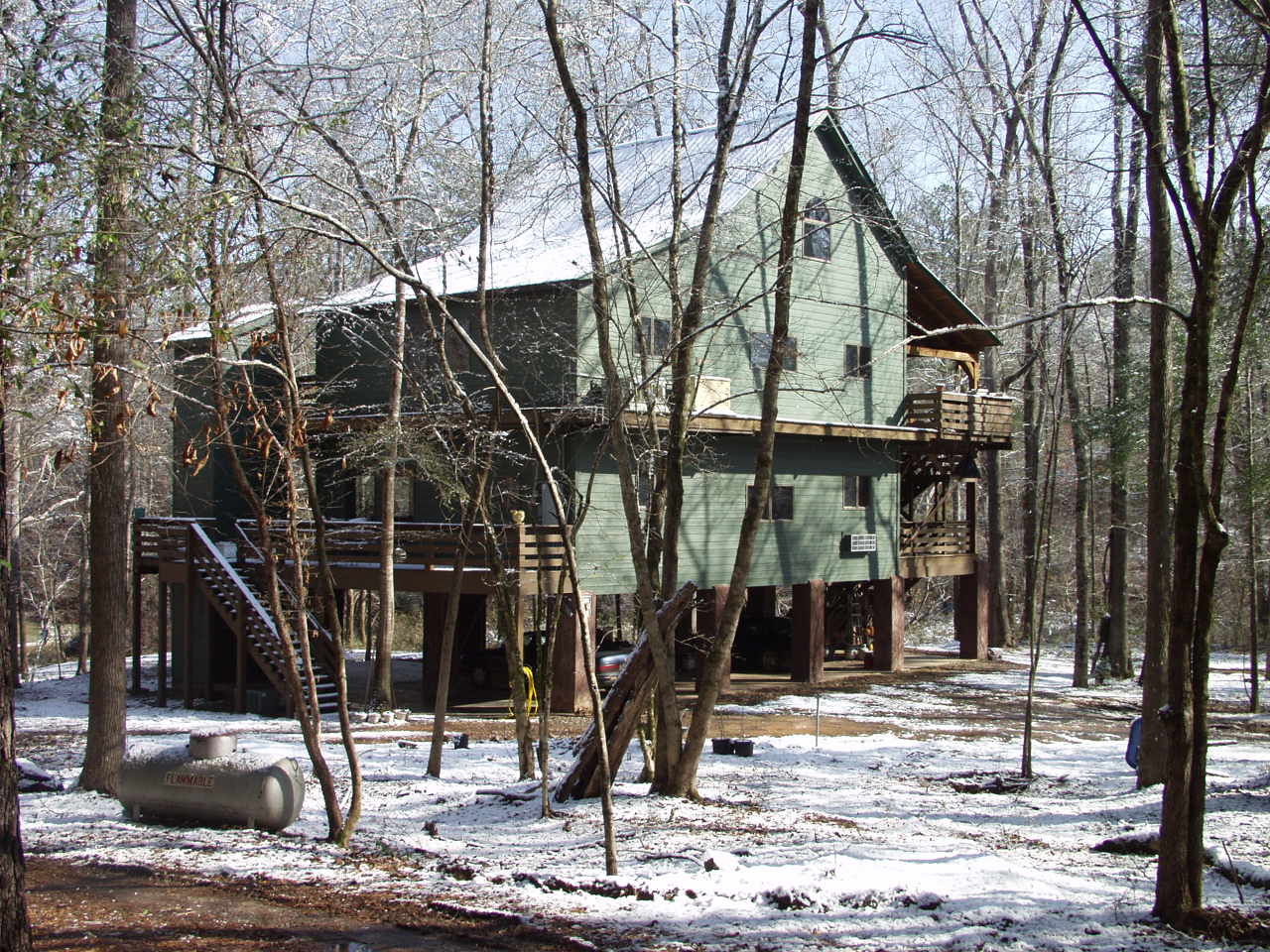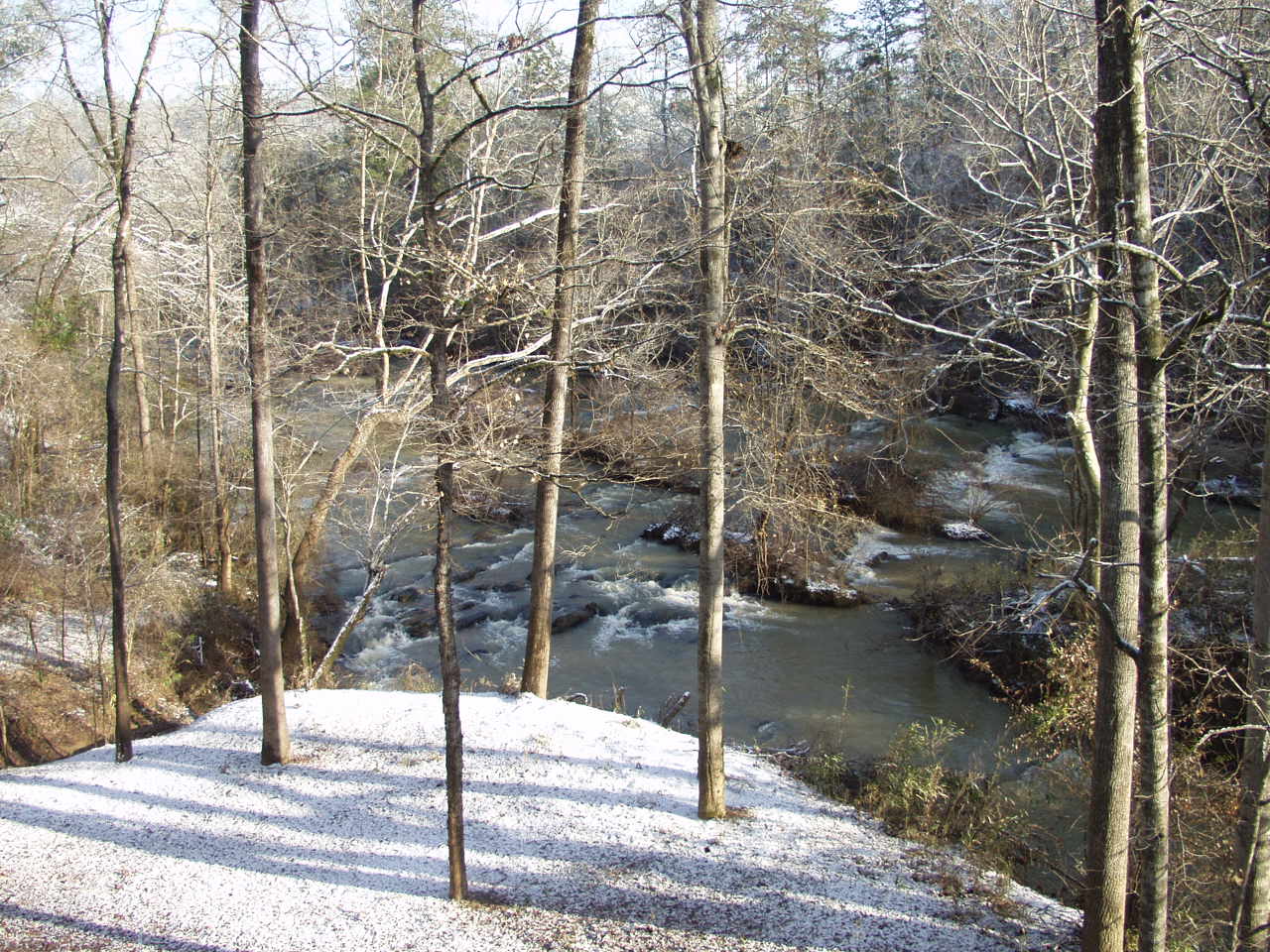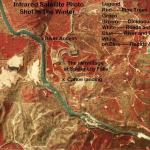 Click to Enlarge

A Satellite photo of the Hermitage, the Creek, River and surrounding area so you can start thinking about any water activities you may  be interested in.

A Bed and Breakfast Retreat

1547 Old Minor Road, Culloden, GA 31016.  Reservations 478.955.2721